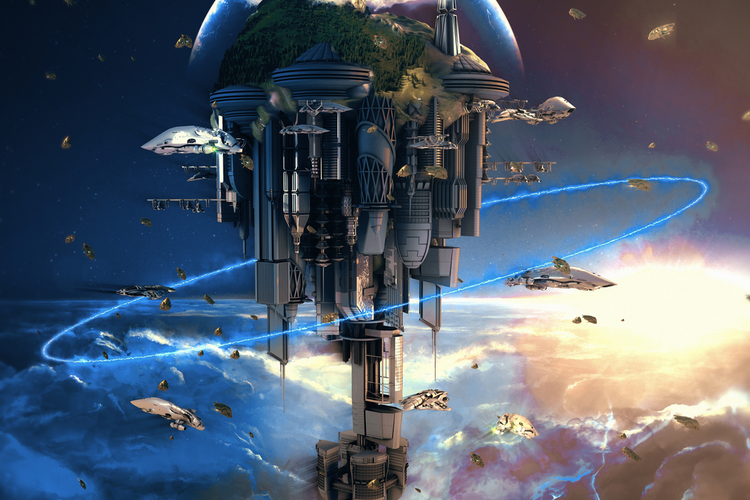 More so than any other literary or film genre, science fiction has the power to transform reality. In fact, it's done so many times already.
Before they became scientific fact, many technologies that we use today started off as science fiction. While many of these ideas seemed totally impossible at the time of their inception, they would eventually inspire countless scientists, engineers, and inventors to turn these wildly creative high-tech fantasies into realities.
Today, on National Science Fiction Day, we're celebrating some of the most inventive sci-fi ideas that eventually became legitimate, real technologies.
Neuromancer by William Gibson is a 1984 cyberpunk novel that takes place in a cyber-noir world dominated by the internet, virtual reality, and high-stakes hacking. At the time it was written, none of these technologies were real, and wouldn't become real for about a decade.
The "Iron Man" suit, also known as TALOS (Tactical Assault Light Operator Suit) is a robotic exoskeleton developed by the U.S. military for special ops applications. Inspired by Stan Lee's iconic comic series Iron Man, the suit is designed to protect its wearer while also equipping them with integrated augmented reality functions and non-lethal weapons.
Smart watches may have been recently popularized by companies like Apple and Samsung, but it was the Dick Tracy comics in 1946 that first brought the concept of a wrist-worn communication device into the cultural sphere. This simple but undeniably cool piece of tech became typical sci-fi fare before being made into a tiny mobile computer that can be worn on your wrist.
Air touch virtual screens and gesture-based computing were definitely some of the coolest concepts featured in the 2002 dystopian thriller Minority Report. At the time, swiping, virtual touchscreens, intuitive screen manipulation, and state of the art computing tablets seemed like a faraway fantasy, but now these things seem more like a typical Tuesday in Silicon Valley.
Few, if any, science fiction books, shows, or films can claim to have influenced real-life technologies as much as Star Trek. The series inspired an entire generation of makers to create technologies like cell phones, augmented reality glasses, tablet computers, 3D printers, bluetooth, and so much more.
These are just drops in the bucket of all the ways in which sci-fi has inspired people to make the impossible possible. Although there's no way to predict which technologies will end up trending, you can just head to the movies or the bookstore and check out the latest science fiction to catch a glimpse into the possible future.
For more Daily Bites, sign up for the Thomas Industry Update newsletter.
Image Credit: Aranami/ Shutterstock.com
source: thomasnet.com